Strawberry Kiwi Ice 10ml: A Refreshing Vape Experience
When it comes to vaping, finding the perfect e-liquid flavor can make all the difference in your overall experience. If you're a fan of fruity and icy blends, then let me introduce you to Strawberry Kiwi Ice 10ml by Cambridge Labs Salt. This delightful e-liquid has quickly become one of my go-to flavors, and today, I want to share my personal experience with you.
Introducing Strawberry Kiwi Ice 10ml
Cambridge Labs Salt has created a real winner with their Strawberry Kiwi Ice 10ml e-liquid. Bursting with the mouthwatering combination of ripe strawberries and tangy kiwis, this e-juice offers a refreshing and invigorating vaping experience. The addition of an icy blast adds a cooling sensation, creating a truly tantalizing blend that will leave your taste buds craving more.
A Flavorful Journey
From the moment you take your first inhale, you'll be greeted with the sweet and juicy flavor of fresh strawberries. The natural sweetness is perfectly balanced, giving you a delightful burst of fruity goodness. As the strawberry notes dance on your palate, the tangy kiwi undertones emerge, adding a touch of tanginess and complexity to the flavor profile.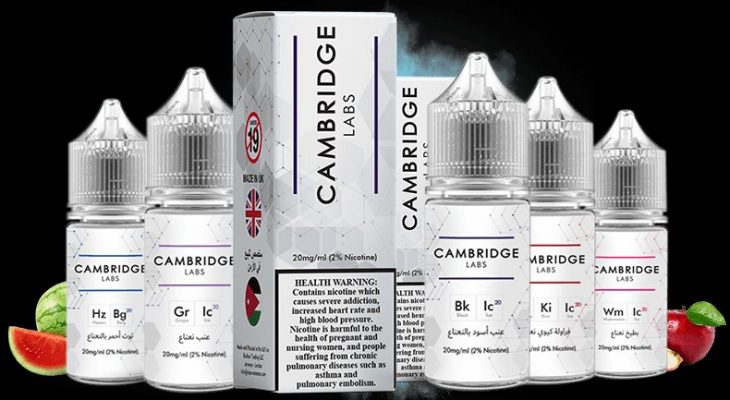 What sets Strawberry Kiwi Ice 10ml apart is the invigorating icy finish. As you exhale, a cool breeze sweeps over your taste buds, leaving behind a refreshing and satisfying sensation. The cooling effect is not overpowering but rather complements the fruity flavors, creating a harmonious blend that keeps you coming back for more.
Smooth and Satisfying Vaping Experience
When it comes to the vaping experience, Strawberry Kiwi Ice 10ml by Cambridge Labs Salt truly shines. The e-liquid is formulated with high-quality ingredients, resulting in a smooth and consistent vape every time. The throat hit is just right, providing a satisfying sensation without any harshness or discomfort.
The nicotine salt formulation in this e-liquid ensures a quicker and more efficient nicotine delivery, making it an excellent choice for vapers looking for a satisfying alternative to traditional cigarettes. With Strawberry Kiwi Ice 10ml by Cambridge Labs Salt, you can enjoy a flavorful vaping experience without compromising on smoothness or satisfaction.
Comparing with Other Similar Flavors
Having tried various strawberry and kiwi e-liquids in the past, I must say that Strawberry Kiwi Ice 10ml by Cambridge Labs Salt stands out from the crowd. Unlike some other flavors I've tried, this e-liquid strikes the perfect balance between the two fruits, delivering a harmonious blend that is neither too overpowering nor too subtle.
The addition of the ice element takes it to a whole new level, providing a refreshing twist that enhances the overall vaping experience.
Pros & Cons: Strawberry Kiwi Ice 10ml by Cambridge Labs Salt
Here are the pros and cons of Strawberry Kiwi Ice 10ml by Cambridge Labs Salt:
Pros:
Refreshing flavor combination of strawberries and kiwis.
Well-balanced sweetness and tanginess.
Icy finish adds a delightful cooling sensation.
Cons:
Limited bottle size options.
In conclusion, if you're searching for an e-liquid that combines the irresistible flavors of strawberries and kiwis with a refreshing twist, Strawberry Kiwi Ice 10ml by Cambridge Labs Salt is a must-try. The well-balanced blend, smooth vaping experience, and invigorating ice element make it a standout choice for fruit and menthol enthusiasts alike. Give it a go, and let your taste buds embark on a flavorful journey that will keep you coming back for more.