Tobacco 10ml by Cambridge Labs Salt: A Rich and Satisfying Vape Experience
Vaping has become a popular alternative to traditional smoking, and with the wide variety of e-liquids available, finding the perfect flavor can be an exciting adventure. As a vaping enthusiast, I've had the pleasure of trying numerous e-liquids on my journey to find the most satisfying vaping experience.
Today, I want to share with you my thoughts on Tobacco 10ml by Cambridge Labs Salt, a remarkable e-liquid that truly stands out from the crowd.
The Authentic Taste of Tobacco 10ml by Cambridge Labs Salt
Let's be honest, finding an e-liquid that truly captures the authentic taste of tobacco can be a challenge. Many brands claim to deliver a genuine tobacco flavor, but fall short in their execution. However, Tobacco 10ml by Cambridge Labs Salt exceeds expectations in this regard.
The moment you take your first inhale, you're greeted with a smooth and robust tobacco flavor that is remarkably close to the real thing. It's a rich and full-bodied taste that satisfies those cravings for a traditional smoking experience, without any of the harmful effects of combustion.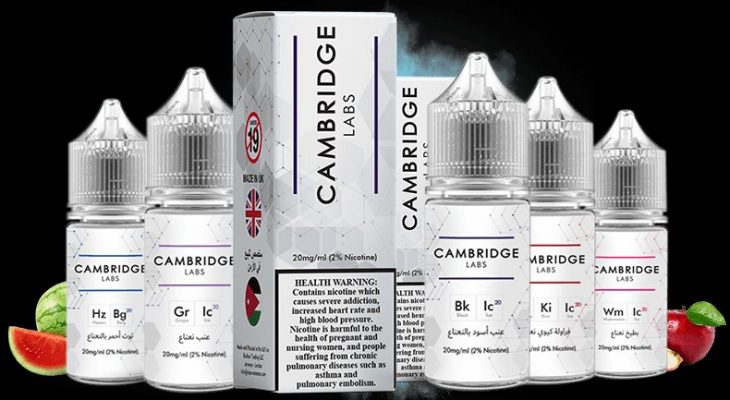 Smooth and Satisfying Nicotine Delivery
One of the key aspects that sets Tobacco 10ml apart is its nicotine delivery. As a salt-based e-liquid, it provides a smoother and more satisfying hit compared to regular e-liquids. The nicotine is absorbed into your system more quickly, offering a more immediate and pronounced effect.
Whether you're a beginner looking to quit smoking or an experienced vaper, this e-liquid provides a satisfying throat hit without any harshness. It's the perfect balance of flavor and nicotine that keeps you coming back for more.
Unparalleled Vapor Production
When it comes to vaping, producing thick and voluminous clouds is a delight in itself. Tobacco 10ml doesn't disappoint in this department either. Its high-quality formulation ensures impressive vapor production, allowing you to enjoy your vape sessions to the fullest.
The clouds are dense, smooth, and satisfying, creating a truly immersive experience. Whether you're blowing rings or simply enjoying the visual spectacle, Tobacco 10ml delivers an exceptional performance that will leave you impressed.
A Clean and Consistent Vaping Experience
One of the challenges with some e-liquids is the inconsistency in flavor and performance. However, with Tobacco 10ml, you can expect a consistent and reliable vaping experience every time. The flavor profile remains true throughout the bottle, without any unpleasant surprises along the way.
Each puff delivers the same satisfying tobacco taste, ensuring that every vape session is as enjoyable as the last. Additionally, this e-liquid is formulated with high-quality ingredients, ensuring a clean and pure vaping experience that you can trust.
Pros:
Authentic tobacco flavor that satisfies cravings
Smooth and satisfying nicotine delivery
Impressive vapor production
Cons:
Limited flavor options compared to other brands
In conclusion, Tobacco 10ml by Cambridge Labs Salt is a standout e-liquid that offers a truly remarkable vaping experience. Its authentic tobacco flavor, smooth nicotine delivery, and impressive vapor production make it a top choice for vapers seeking a satisfying alternative to traditional smoking.
While the flavor options may be somewhat limited compared to other brands, the quality and consistency of Tobacco 10ml more than make up for it. If you're searching for an e-liquid that captures the essence of tobacco and delivers a satisfying vape, look no further than Tobacco 10ml by Cambridge Labs Salt. Give it a try and indulge in a truly remarkable vaping experience.