Menthol 10ml by Cambridge Labs Salt: A Refreshing Vape Experience
Finding the ideal flavour for vaping that satisfies your demands might be difficult. I just had the pleasure of testing out Menthol 10ml by Cambridge Labs Salt as an experienced vaper who has tried a variety of e-liquids. Let me tell you, this e-liquid provides a genuinely revitalising vaping experience that you won't soon forget. I'll discuss my own impressions of this product in this review and contrast it with other comparable e-liquids I've used in the past.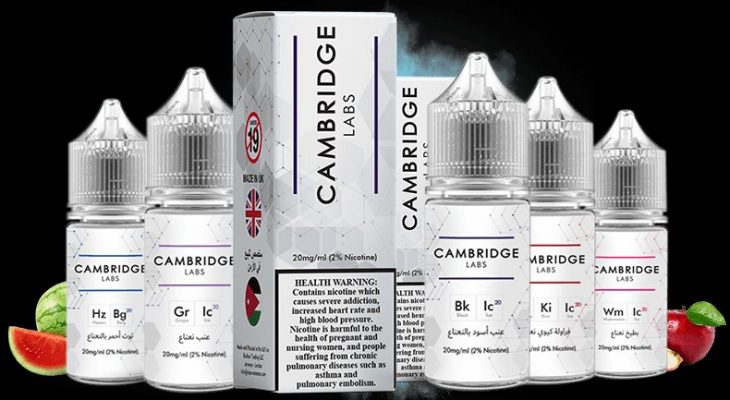 A Blast of Cooling Menthol: Menthol 10ml by Cambridge Labs Salt
One of the standout features of Menthol 10ml by Cambridge Labs Salt is its intense and authentic menthol flavor. From the moment you take your first puff, you'll be greeted by a burst of coolness that awakens your senses.
The menthol in this e-liquid is perfectly balanced, neither overpowering nor too subtle. It provides a smooth and satisfying throat hit, leaving a refreshing aftertaste that lingers pleasantly on your palate. If you're a fan of menthol, this e-liquid is an absolute must-try.
Smooth Nicotine Salt Formula:
Cambridge Labs Salt has masterfully crafted this e-liquid using nicotine salt, which offers a distinct advantage over traditional freebase nicotine. The use of nicotine salt ensures a smoother vaping experience, allowing you to enjoy higher nicotine concentrations without the harsh throat hit. This makes Menthol 10ml an excellent choice for those looking to transition from smoking to vaping or vapers who prefer a stronger nicotine kick.
Perfect Balance of Flavor Intensity:
What sets Menthol 10ml by Cambridge Labs Salt apart from other menthol e-liquids on the market is its impeccable balance of flavor intensity. The menthol flavor is robust enough to provide a satisfying cooling sensation, yet it doesn't overwhelm the taste buds. This balance allows for an enjoyable vaping experience that keeps you coming back for more. Whether you're a fan of chilling menthol flavors or just looking for a refreshing change, Menthol 10ml hits the mark.
Smooth and Consistent Vapor Production:
When it comes to e-liquids, vapor production plays a significant role in the overall vaping experience. Menthol 10ml by Cambridge Labs Salt doesn't disappoint in this aspect. Its well-formulated blend creates dense and billowing clouds of vapor, providing a visually pleasing experience. The consistency of vapor production ensures that each puff delivers a satisfying hit, allowing you to fully immerse yourself in the indulgence of the menthol flavor.
Comparing with Other Menthol Vape Juices
Now, let's talk about how Menthol 10ml stacks up against other Menthol 10ml by Cambridge Labs Salt vape juices I've tried in the past. I've been a fan of menthol flavors for quite some time, and I've tried my fair share of options. While many other vape juices on the market come close, Menthol 10ml truly stands out.
Compared to some other brands I've tried, Menthol 10ml offers a more authentic and natural menthol taste. Some other vape juices have a synthetic or artificial flavor, but with Menthol 10ml, you can really taste the difference. It's like having a menthol cigarette without the smoke and harmful chemicals.
Another aspect where Menthol 10ml shines is in its smoothness. Some menthol vape juices can be harsh on the throat, especially at higher nicotine levels. However, Menthol 10ml manages to provide a satisfying throat hit without any unpleasant harshness. It's a truly enjoyable vaping experience from start to finish.
Pros & Cons:
Pros:
Refreshing and authentic menthol flavor
Smooth nicotine salt formula for a pleasant throat hit
Perfect balance of flavor intensity
Cons:
Limited variety in terms of flavors (more options would be welcomed)