Heizenberg 10ml by Cambridge Labs Salt: A Flavorful Vape Juice for an Unforgettable Experience
When it comes to vaping, finding the perfect e-liquid that delivers a satisfying and flavorful experience can be a challenge. With so many options available on the market, it's essential to choose a vape juice that not only tantalizes your taste buds but also provides a smooth and enjoyable vaping experience. That's where Heizenberg 10ml by Cambridge Labs Salt comes into the picture.
Discover the Irresistible Flavor
Let's dive right into the heart of this review – the flavor. , Heizenberg 10ml by Cambridge Labs Salt offers a unique and complex blend that is sure to please even the most discerning vapers out there. The moment you take your first puff, you'll be greeted by a burst of sweet and tangy fruits, expertly combined with a cool menthol undertone.
The flavor profile of, Heizenberg 10ml by Cambridge Labs Salt is truly exceptional. The fruity notes dance on your taste buds, with hints of succulent berries and zesty citrus fruits coming together to create a harmonious symphony of flavors. The cool menthol adds a refreshing twist, providing a pleasant and invigorating sensation on every inhale and exhale.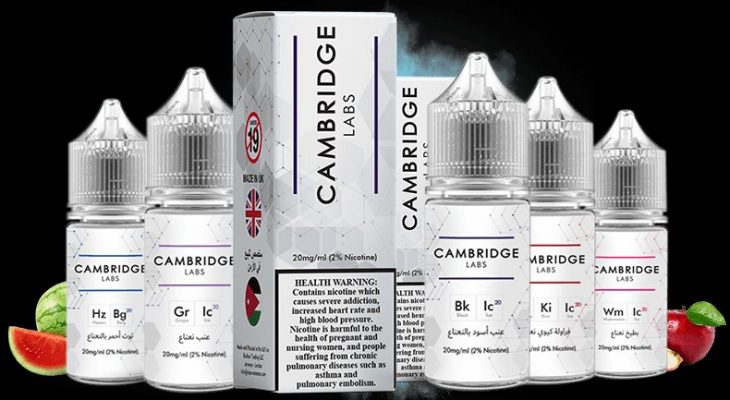 Smooth and Satisfying Vaping Experience
One of the standout features of , Heizenberg 10ml by Cambridge Labs Salt is its smoothness. The e-liquid is crafted using high-quality ingredients and undergoes rigorous testing to ensure a consistent and enjoyable vaping experience.
The balance between the fruitiness and menthol is perfectly calibrated, resulting in a smooth and satisfying throat hit that won't leave you coughing or feeling overwhelmed.Whether you're a beginner or a seasoned vaper, you'll appreciate the impeccable craftsmanship that goes into creating , Heizenberg 10ml by Cambridge Labs Salt .
The e-liquid is formulated with nicotine salts, which offer a smoother and more potent nicotine delivery compared to traditional e-liquids. This means you can enjoy a higher nicotine concentration without experiencing any harshness or discomfort.
Unleash the Clouds
Cloud chasers, rejoice!, Heizenberg 10ml by Cambridge Labs Salt is designed to produce impressive vapor clouds, allowing you to indulge in your passion for cloud chasing without compromising on flavor. The carefully selected blend of ingredients and the addition of nicotine salts contribute to the exceptional cloud production of this vape juice.
When you take a drag from your device, you'll be greeted by thick and voluminous clouds that fill the air with a captivating aroma. Whether you're in the privacy of your own home or surrounded by fellow vapers at a social gathering, Heizenberg 10ml will undoubtedly turn heads and ignite conversations
Pros and Cons : Heizenberg 10ml by Cambridge Labs Salt 
Now that we've explored the delightful features of Heizenberg 10ml, let's summarize the key pros and cons of this vape juice:
Pros:
Irresistible flavor with a complex blend of sweet fruits and refreshing menthol.
Smooth and satisfying vaping experience, thanks to the high-quality ingredients and nicotine salts.
Impressive cloud production that will captivate both yourself and those around you.
Cons:
Limited flavor options available, so if you prefer a wider range of flavors, you might want to explore other e-liquid lines.
In conclusion, Heizenberg 10ml by Cambridge Labs Salt is a remarkable vape juice that delivers an unforgettable vaping experience. From the moment you inhale the delectable blend of fruits to the satisfying exhale that leaves a cool menthol sensation, every puff is a delight.
With its smoothness, exceptional flavor, and impressive cloud production, Heizenberg 10ml is a worthy addition to any vaper's collection. Give it a try, and prepare to be amazed by the flavor explosion that awaits you.