Tobacco Cubano by Cambridge Labs Salt: A Flavorful Journey
If you're a fan of rich, robust tobacco flavors, then buckle up because Tobacco Cubano by Cambridge Labs Salt is about to take you on an unforgettable journey. In this product review, I'll share my personal experiences with this e-liquid and explain why it has become one of my top choices for a satisfying vape. So sit back, relax, and let's dive into the world of Tobacco Cubano.
A Journey into Flavor
When it comes to tobacco e-liquids, finding one that truly captures the essence of a premium cigar can be quite a challenge. Many options on the market fall short, leaving you craving for a more authentic experience. However, Tobacco Cubano stands out from the crowd with its exceptional flavor profile.
As you take your first inhale, you'll be greeted by a smooth and velvety tobacco base that immediately transports you to the world of fine Cuban cigars. The flavor is rich and robust, reminiscent of aged tobacco leaves with a hint of smokiness. It's not overpowering or artificial; instead, it strikes a perfect balance that will please even the most discerning tobacco enthusiasts.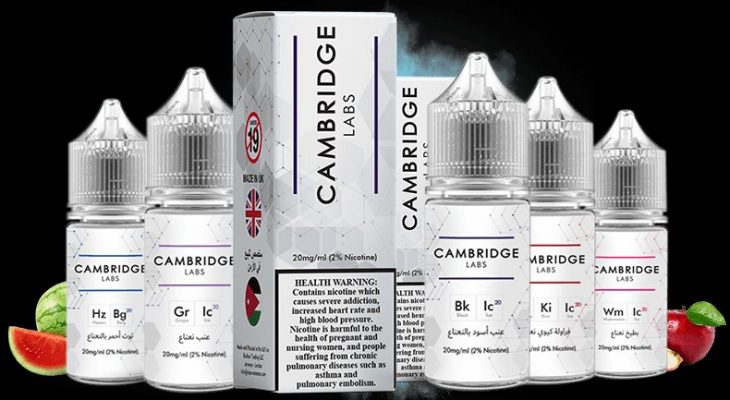 The Perfect Blend
One of the things that impressed me about Tobacco Cubano by Cambridge Labs Salt is its impeccable blend. Cambridge Labs Salt has crafted a masterful combination of flavors that work harmoniously together, creating a vaping experience that keeps you coming back for more.
The Tobacco Cubano by Cambridge Labs Salt notes are complemented by subtle undertones of caramel and vanilla, adding a touch of sweetness and depth to the overall profile. These nuances are carefully balanced, ensuring that they enhance the tobacco flavor without overpowering it. It's a testament to the craftsmanship of Cambridge Labs Salt, who clearly understands the art of blending flavors.
Smooth Satisfaction
A truly great e-liquid not only offers exceptional flavor but also delivers a smooth and satisfying vaping experience. In this aspect, Tobacco Cubano by Cambridge Labs Salt shines. Whether you're using a pod system or a high-powered mod, this e-liquid performs consistently well, providing a velvety and smooth throat hit.
One of the standout qualities of Tobacco Cubano is its ability to satisfy your cravings without being overly harsh. The nicotine salt formulation ensures a smoother inhale compared to traditional e-liquids, allowing you to enjoy the full-bodied flavor without any unpleasant throat irritation. It's a perfect choice for vapers who seek a strong nicotine hit without sacrificing smoothness.
Comparing the Competition
Having tried various tobacco e-liquids in the past, I can confidently say that Tobacco Cubano stands head and shoulders above many others. While some e-liquids I've sampled have come close in terms of flavor, they often fall short in terms of complexity and smoothness.
In comparison to other tobacco e-liquids, Tobacco Cubano by Cambridge Labs Salt delivers a more authentic and refined experience. Its carefully crafted blend of flavors, coupled with the smoothness of the nicotine salt formulation, sets it apart from the rest. It's like enjoying a fine cigar without the smoke or the hefty price tag.
Pros & Cons: Tobacco Cubano by Cambridge Labs Salt
Here are the key advantages and a minor drawback I discovered during my experience with Tobacco Cubano:
Pros:
Authentic Flavor: The rich and robust tobacco flavor captures the essence of a premium Cuban cigar.
Impeccable Blend: The careful combination of tobacco, caramel, and vanilla creates a well-balanced and satisfying vaping experience.
Smooth Throat Hit: The nicotine salt formulation ensures a smooth inhale without sacrificing nicotine satisfaction.
Cons:
Limited Nicotine Strengths: Tobacco Cubano is currently available in a limited range of nicotine strengths, which may not cater to vapers who prefer lower or higher concentrations.
Final Thoughts
In conclusion, Tobacco Cubano by Cambridge Labs Salt is a standout e-liquid that delivers a truly remarkable vaping experience. Its authentic tobacco flavor, impeccable blend of complementary notes, and smooth throat hit make it a must-try for any tobacco enthusiast.